About company
Our mission
AIRCON is an air-conditioning units distributor with 20-year experience and also MDV General Representative in Poland. Our offer includes a wide range of air-conditioning appliances, from split and multi up to the complex VRF systems. Our team of employees - professionals in their fields, supports all clients with sales, design, investment, service and marketing advice. Many years of experience stabilised and established our position on Polish market. Undeniable success of the AIRCON company are business activities on markets abroad. Our partners allow us to increase MDV brand recognition in the whole Europe. MDV air-conditioning system can be found in Czech Republic, Slovakia, Iceland and Netherlands.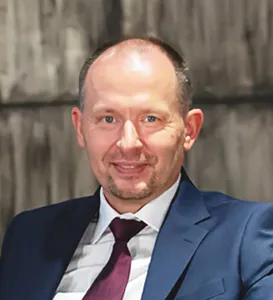 Artur Banasiak
Co-founder of
AIRCON Company
Ladies and gentlemen, it's 20 years now that Aircon Sp. z o.o. company operates and develops for you. It comes from fascination with China - its history, culture, language, kitchen. Today, MDV belongs to a group of ten of the most recognized brands in Poland, that offers modern and complex HVAC solutions. Still, success has many fathers, and this year's anniversary is the best opportunity for awards and thanks.
Above all, AIRCON is the employees' commitment. Our team is created by people with passion and unconventional ideas for company development. It all adds up to the highest quality of services provided to our Customers. I would like to thank, personally and on behalf of the Management Board, for this invaluable support. I would also like to express my gratitude to Partners, without you, we would not exist. I am grateful for the confidence, cooperation but also concerns and suggestions. All of these allow us to reshape the HVAC industry. Your achievements and results confirm that the MDV brand was like hitting the bull's eye. Our equipment attracts both business and individual customers. I tend to trust that this twentieth anniversary bodes well for further fruitful cooperation. I also thank all those who are simply with us, share their ideas, support and trust us. On behalf of the entire company we guarantee that we will not rest on laurels and all set objectives and promises will be fulfilled. Wishing all of us growth, involvement and effective cooperation as well as further, together celebrated anniversaries.

20 YEARS ON THE HVAC MARKET



PERMANENT EXPANSION OF THE COMPANY
Groundbreaking events
2000
Establishment of the Company.
Starting cooperation with Israeli company TADMOR.
2001
Launching a module that enables lowering the air-conditioning temperature down to +12°C.
2005
New chapter with MDV brand, that is innovative solutions and HVAC technologies. It hit the bull's eye! aunching ducted TADMOR units - air-flow stream control.
2006
We enter the European market.
2007
We are the pioneers on the VRF market.
2008
Modular chillers on the market.
2009
Launching AIR Kit control module.
2011
The biggest realization from the start of the compa-ny for Kia Motors Poland Sp. z o.o.
2015
New web page with modern graphic design and easily accessed information about products.
2016
We enlarge the store space, providing full availability and express shipment of the units.
2017
Mmm... jasmine freshness! Something new for demanding customers, that is an air-conditioner with aromatic filter.
2018
We have a new office in Marki near Warsaw.
2019
Take your pick.All Easy air-conditioners tailored to the interior are now offered.
We believe that in the next 20 years you will still be with us!